Great British Beef Week begins as farmers look to public to buy British – Farming UK News
Farminguk
FarmingUK

Great British Beef Week begins as farmers look to public to buy British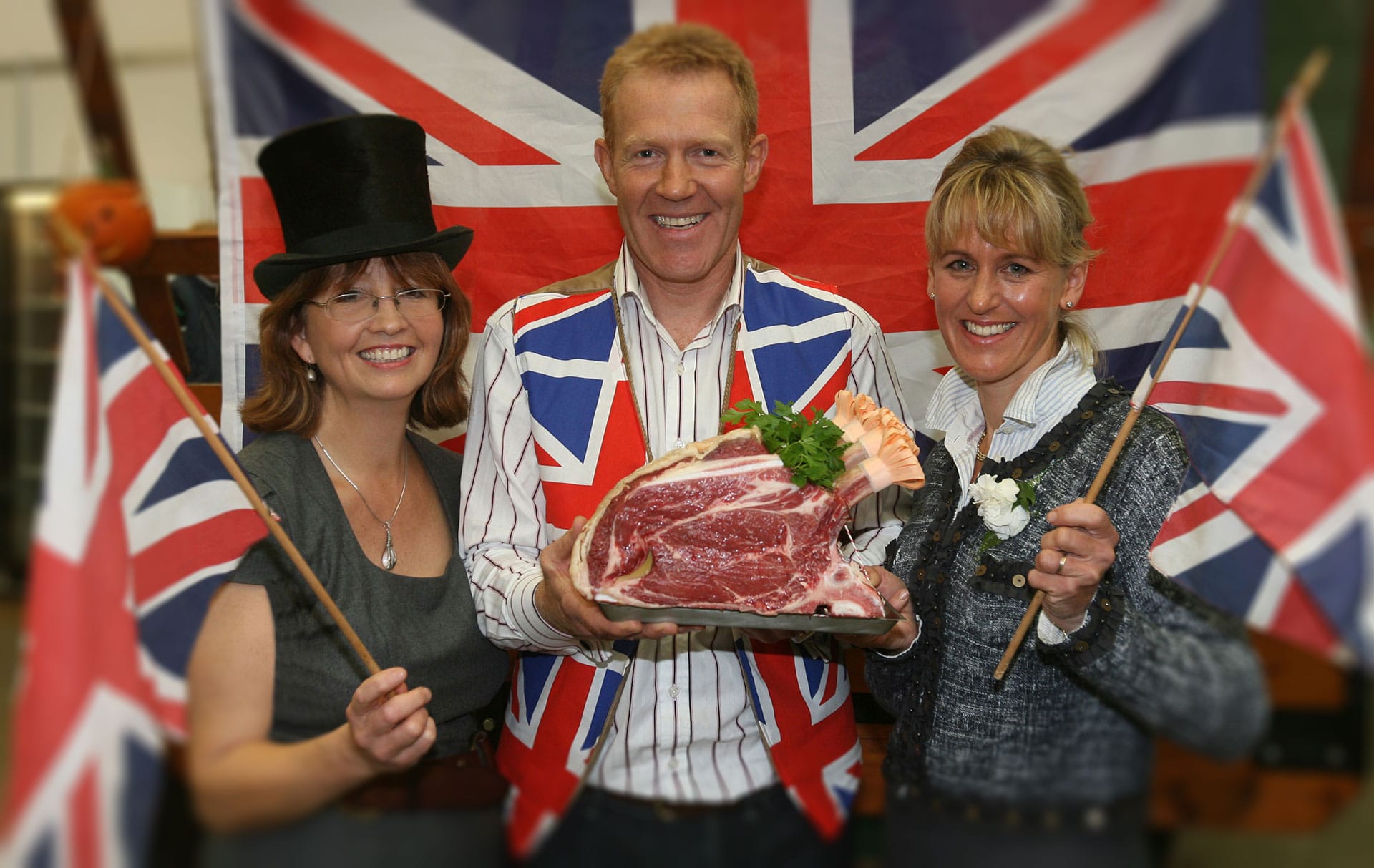 The week is designed to garner up support for British beef (Photo L-R, Jilly Greed, Adam Henson and Minette Batters)
After seven years of helping to promote British beef, the Great British Beef Week (GBBW) is back and will continue educating the public on the versatility of the nation's favourite meat.
The week, which runs from 23 April to 1 May, is now in its seventh year and aims to encourage everyone to celebrate the quality and versatility of British beef, and the farmers who bring it to plates across the UK.
The event is organised by Ladies in Beef, a group of more than 150 female beef farmers, and farming welfare charity the Royal Agricultural Benevolent Institution (RABI).
The mission of Ladies in Beef is to work with the supply chain to champion Red Tractor farm assured beef and to increase consumer support for the British beef industry through all outlets.
British Beef Week this year has pulled in the support of the Haldon Ladies' Tug of War team.
The team – which is made up of female farmers from Devon are all involved in Ladies in Beef. They made headlines last year when they represented England in the 2016 Tug of War World Championships.
And, they attribute part of their success down to great nutrition and healthy eating, which includes beef.
Shout about beef
Team member Georgina Davie, who is also leading on the social media campaign for GBBW, said: "I think the week is a great way for those involved in British agriculture to shout about our great British-produced beef and really celebrate the nutritional benefits red meat can play as part of a healthy, balanced diet."
Ladies in Beef are encouraging the agricultural industry to get involved in the campaign by celebrating great British beef produce and championing all that is great about beef.
Ms Davie added: "GBBW champions Red Tractor assured suppliers so consumers can rely on quality and easily trace where their food is from, from farm-to-fork. GBBW is a great opportunity for farmers to promote and raise awareness of the quality and versatility of great British beef."
Suzy Deeley, R.A.B.I corporate development manager, said: "We want people to get behind the British beef industry and everything it has to offer. All the money we raise will go directly to helping farming families in financial difficulty."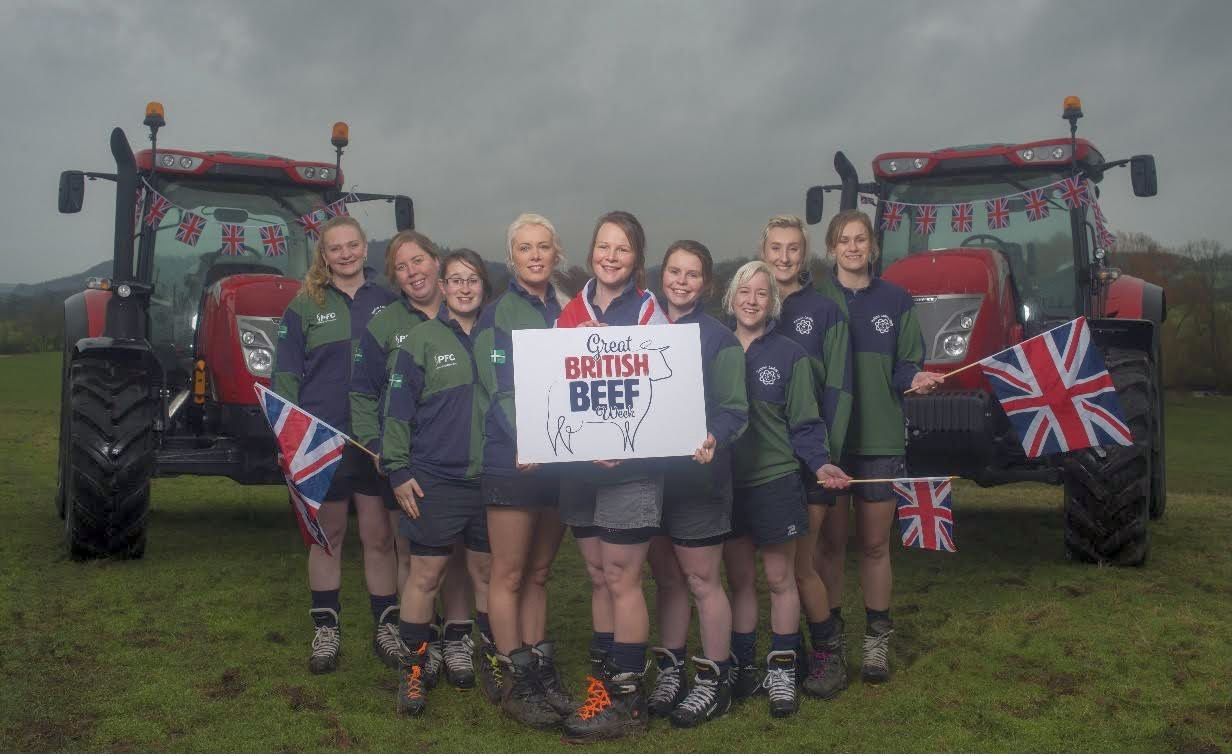 The Haldon Ladies tug of war team attribute part of their success down to great nutrition and healthy eating, which includes beef
Who stocks 100% British?
Shoppers are being reminded of the NFU's online sourcing guide as a way to find out who is backing British beef farmers.
The shopping guide lists the sourcing policies of all the major retailers on their 'own brand' products.
It shows the Co-operative, Aldi, Lidl, M&S, Waitrose and Morrisons source 100% British beef across all lines while Tesco, Asda, and Sainsbury's only source 100% British for their premium lines of beef.
Charles Sercombe, NFU livestock board chairman, said: "I'm delighted that we see the return of this annual event to promote British beef at a time when we're seeing significant challenges for the sector as millions of pounds are being wiped off the value of the payment grids leaving many producers questioning the viability of the industry.
"We need initiatives like Great British Beef Week to raise awareness among shoppers of great British beef and to re-engage with consumers who continue to call for greater provenance and clearer labelling of the origin of the product."

https://www.farminguk.com/news/Great-British-Beef-Week-begins-as-farmers-look-to-public-to-buy-British_46243.html
On – 24 Apr, 2017 By Farminguk